Food Security specialization
sustainability in the built environment program
This professional specialization focuses on the intersections between food management, sustainable cities, urban productive landscaping, and vertical farming. Participants will learn about the principles of sustainable urban agriculture, including the design and implementation of urban farming systems, the management of urban food waste, and the use of technology in vertical farming. Participants will also explore the role of urban agriculture in creating more sustainable and resilient urban environments.
A comprehensive understanding of food management in sustainable cities, urban productive landscaping, and vertical farming, as well as the skills and knowledge needed to design, implement, and manage urban agriculture projects.
Understand the importance of sustainable urban agriculture.
Discover food management strategies such as regulation of food waste, composting, and local food systems.
Design urban farming systems that are efficient and sustainable, including hydroponics and aquaponics.
Explore the role of urban agriculture in communities, including the development of local food systems.
Develop skills in the evaluation of urban agriculture projects, including the social, economic, and environmental impacts.
Utilize urban farming technology to optimize production, reduce resource use, and increase efficiency.
Discover our certifications
Enroll in our professional education courses & take your career to the next level
Certificate of Achievement
Upon successful completion of a single course in any of our programs, participants will be awarded a Certificate of Achievement. This certificate demonstrates sustainability competencies in the specific subject matter as well as key concepts and practices.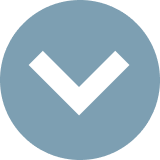 certificate of achievement
Executive Certificate in the Chosen Specialization of Sustainability in the Built Environment
This certificate showcases in-depth expertise in specific areas of sustainable built environment practices. Participants will acquire a deeper understanding of and practical skills to address complex challenges in their chosen specialization. Simply select and complete 3 courses within one specialization and one elective course from any other specialization.
3 courses
in a selected specialization
+1 course
in any other specialization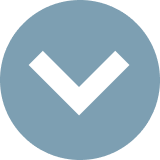 executive certificate in the chosen specialization
Certified Sustainability Expert – Urban Developments
The highest level of certification represents mastery in sustainable urban development arena. Participants will gain specialized knowledge, refine their skills, and stand out as experts in their field, capable of leading and driving transformative changes in urban sustainability initiatives.
Complete the following courses
Sustainable Urban Food Management
Designing and Managing Energy- Efficient Developments
Water Management in Sustainable Urban Developments
Products and Materials in Sustainable Urban Developments
Mobility Management in Sustainable Urban Developments
Waste Management in Sustainable Urban Developments
Urban Planning & Sustainability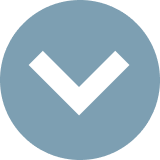 certified sustainability expert in urban developments
Please fill up the form below